Polish Associations in New Zealand
People move countries for various reasons and when we do, it is sometimes easier to fit into a new community by loosening ties with our past. Some of us arrived in New Zealand with other Poles, or were born into a Polish community here. For those of us who did not, finding links to our Polish heritage is not always easy.
These pages are for those Poles who want to communicate with others.
We invite Polish associations to share their details and give us a bit of background. Get in touch with us through the link on our home page.
Here are some of the Polish associations we found:
NATIONAL
POLISH GENEALOGICAL SOCIETY
President: Ray Watembach,
24 Seymour Street,
Waitara, 4320.
New Plymouth. email: rayjos@slingshot.co.nz
_____
POLONIA CULTURAL FOUNDATION OF NEW ZEALAND
The mission is to inspire Poles and friends of Poland with interest in Polish culture and the history of Polish immigration to New Zealand; to collect and catalogue Polish publications authored by immigrants and to collect and disseminate Polish classical and contemporary literature. Our programme includes publishing less available Polish books.
Recently the foundation established the Sygurd Wiśniowski PL-NZ Pen-Club, creating a forum for Polish and New Zealand writers interested in Polish affairs.
Contact: Temporarily suspended after the death of Roman Antoszewski
website: http://polonianz.co.nz/Program.htm
temporary email: eva.childconnection@gmail.com
_____
THE POLISH NEW ZEALAND BUSINESS ASSOCIATION (POLANZ)
Established in March 2015, under the patronage of the Polish Ambassador in New Zealand, Zbigniew Gniatkowski, to promote co-operation between businesses in Poland and New Zealand, and to encourage and stimulate interest in trade, investment, and culture.
President: Kazik S Jasica
mobile: +64 (0)21 924746
website: www.polanz.nz
email: kazik.jasica@polanz.nz
__________
AUCKLAND
THE AUCKLAND POLISH ASSOCIATION INC.
1 McDonald Street,
Morningside.
tel: + 64 (0)9 849 2836
website: http://www.poloniaauckland.co.nz/
email: info@poloniaauckland.co.nz
__________
HAMILTON
POLISH HERITAGE ASSOCIATION OF WAIKATO & BAY OF PLENTY INC.
website: http://www.poloniaantypody.org.nz
email: president@poloniaantypody.org.nz
__________
WELLINGTON
POLISH ASSOCIATION IN NZ INC.(Wgtn)
257 Riddiford Street,
Newtown.
Secretary: Tereska Thornton
email: association@polishcommunity.org.nz
website: http://polishcommunity.org.nz/
_____
STOWARZYSZENIE POLSKICH KOMBATANATÓW
(SPK or Polish Ex-Servicemen Association)
President: Marian Ceregra
email: SPK@Polishcommunity.org.nz
__________
CHRISTCHURCH
POLISH ASSOCIATION IN CHRISTCHURCH
email: christchurch@polonia.org.nz
website: http://www.polonia.org.nz/
_____
FRIENDS OF LINWOOD CEMETERY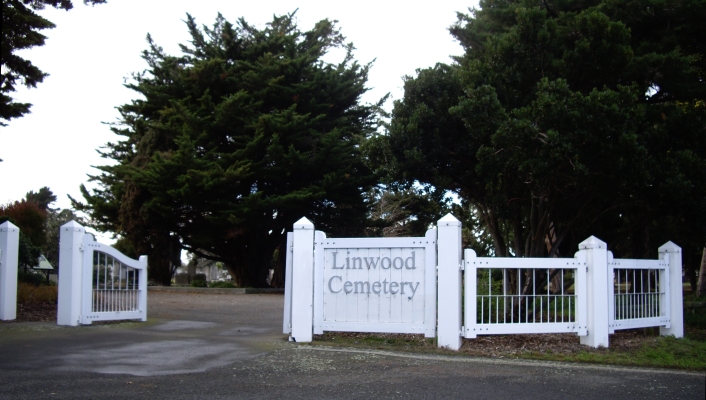 A charitable trust whose members have, since 1999, been restoring the headstones and gravesites damaged by vandalism, prior neglect, and more recently the earthquakes. The cemetery entrance is on Butterfield Avenue. It can also be accessed through Bromley Park and McGregors Road.
Contact: Alexandra Gilbert
website: https://linwoodcemetery.org.nz
__________
DUNEDIN
POLISH HERITAGE OF OTAGO AND SOUTHLAND TRUST
Contact: Cecylia Klobukowska
email: klobukowski@xtra.co.nz
postal address: 43 Royal Terrace, Dunedin Central, Dunedin, 9016
telephone: 474 9444
__________