Polish Associations in New Zealand
People move countries for various reasons and when we do, it is sometimes easier to fit into a new community by loosening ties with our past. Some of us arrived in New Zealand with other Poles, or were born into a Polish community here. For those of us who did not, finding links to our Polish heritage is not always easy.
These pages are for those Poles who want to communicate with others.
We invite Polish associations to share their details and give us a bit of background. Get in touch with us through the link on our home page.
Here are some of the Polish associations we found:
NATIONAL
POLISH GENEALOGICAL SOCIETY
President: Ray Watembach,
24 Seymour Street,
Waitara, 4320.
New Plymouth. email: rayjos@slingshot.co.nz
_____
STOWARZYSZENIE POLSKICH KOMBATANATÓW
(SPK or Polish Ex-Servicemen Association)
President: Marian Ceregra
email: SPK@Polishcommunity.org.nz
_____
THE POLISH NEW ZEALAND BUSINESS ASSOCIATION (POLANZ)
Established in March 2015, under the patronage of the Polish Ambassador in New Zealand, then Zbigniew Gniatkowski, to promote co-operation between businesses in Poland and New Zealand, and to encourage and stimulate interest in trade, investment, and culture.
President: Ralf Klis,
Vice President: Andrew Jakimiuk.
website: www.polanz.nz
email: secretary@polanz.nz
__________
AUCKLAND
THE AUCKLAND POLISH ASSOCIATION INC.
We strive to maintain contact between members of the Polish community in New Zealand, and to promote our Polish culture through various activities held mostly at our Dom Polski. To find out about upcoming events, how to become a member, or get onto the database to receive our monthly newsletter email, go to our website or Facebook page through the links below.
Dom Polski:
1 McDonald Street,
Morningside.
tel: + 64 (0)9 849 2836
President: Dariusz Koper,
Vice President: Przemek Dawidowski.
website: http://www.poloniaauckland.co.nz/
email: info@poloniaauckland.co.nz
facebook: https://www.facebook.com/apapolonia
__________
TAURANGA
POLISH COMMUNITY TRUST, BAY OF PLENTY
Cherishing Polish heritage—far from our roots, but close to our hearts.
website: https://polishcommunitytrust.weebly.com/
facebook: https://www.facebook.com/polishcommunitytrust/
__________
WELLINGTON
POLISH ASSOCIATION IN NZ INC.(Wgtn)
Established in 1948 by Polish immigrants who arrived in New Zealand during, or soon after, the end of the Second World War, the Polish Association in Wellington has become a vibrant, social, and culturally active community that aims to share its rich Polish culture with the wider community, and pass its heritage to future generations.
Dom Polski:
257 Riddiford Street,
Newtown.
President: Helena Fagan,
Vice President and website manager: Irena Lowe.
email: association@polishcommunity.org.nz
website: http://polishcommunity.org.nz/
__________
CHRISTCHURCH
POLISH ASSOCIATION IN CHRISTCHURCH
A small number of Polish war refugees settled in Christchurch, and met informally from the 1950s. With the influx of post-Solidarity Poles, an incorporated Polish society was formed in Christchurch in 2001. The association has built up a reputation for supporting its elders through visits, outings, lunches and teas on special occasions. Its Polonus dance group is well-known within New Zealand. In 2013, the association replaced the Polish public library books lost in the 2010–2011 earthquakes, which now have a permanent home at the new Tūranga library in the central city.
President: Jacek Pawłowski
Vice President: Darek Rauhut
email: christchurch@polonia.org.nz
website: http://www.polonia.org.nz/
_____
FRIENDS OF LINWOOD CEMETERY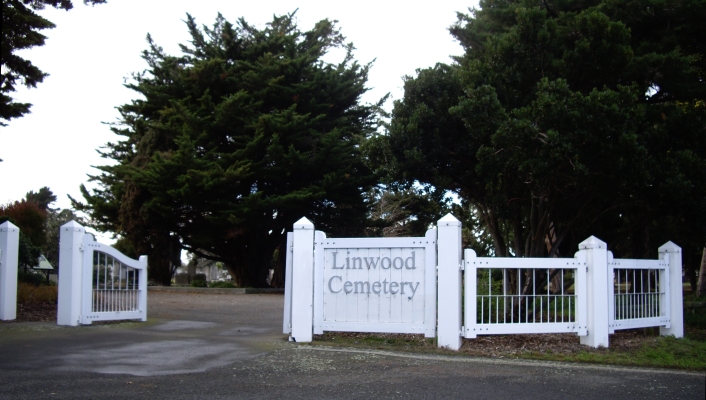 A charitable trust whose members have, since 1999, been restoring the headstones and gravesites damaged by vandalism, prior neglect, and more recently the earthquakes. The cemetery entrance is on Butterfield Avenue. It can also be accessed through Bromley Park and McGregors Road.
Contact: Alexandra Gilbert
website: https://linwoodcemetery.org.nz
__________
DUNEDIN
POLISH HERITAGE OF OTAGO AND SOUTHLAND CHARITABLE TRUST
A community of early Polish settlers, more recent Polish immigrants, and a network of people primarily in Otago and Southland who share a curiosity and passion for Polish language, culture, ethnicity and family heritage.
Chairperson: Ewa Rozecka-Pollard
email: info@polesdownsouth.org.nz
__________