Celebrating the Settler, the Refugee, the Immigrant
On the surface, I do not have much in common with Polish New Zealanders—except for the fact that both my parents were Polish.
I was not born in Poland, nor New Zealand, and when we immigrated here 24 years ago, had no expectation of meeting any Poles.
All that changed in 2008 when I started looking for my grandfathers' graves in war cemeteries in northern France and Italy, and happened to find an internet group of Poles from all over the world—including a few from New Zealand—who were sharing information about what had happened to their families after they were forcibly removed from their homes in eastern Poland in February 1940, and taken on cattle trucks to northern Russia and Siberia.
Shortly after, I met my first New Zealand Pole, Aniela Crook. She lived just 20 minutes away from me. She said I'd be able to recognise her by the red and white flowers she would wear, and I took her a posy of September bluebells from my garden. She was two years younger than my mother and like her, was refugeed in eastern Africa after the Poles escaped the USSR in 1942. My mother, during a visit to New Zealand, met Aniela a few times, and it was lovely to hear them chatting. My mother began to share what had happened to her and her family.
I discovered Pahiatua, the town synonymous with the 838 Polish refugees that Prime Minister Peter Fraser's government welcomed in November 1944, and allowed to stay after it became clear that post-war Poland was run by the Soviet regime.
Jerzy Pobóg-Jaworowski's 1990 book, History of the Polish Settlers in New Zealand, showed me that Poles had been visiting New Zealand since Captain Cook's second voyage, and introduced me to the large groups of early Polish settlers who spent up to three months getting here on sailing vessels with varying degrees of discomfort and hygiene.
In one of the last chapters of his book, Jerzy described the centennial of the Polish settlers who arrived in Taranaki in 1876. The organising committee had made provision for about 350 guests, but numbers grew, and on 1 and 2 January 1977, nearly 2,000 arrived in Inglewood for the celebrations.
When he heard that I was working on a website for all Polish New Zealanders, one of the organisers of the Taranaki centenary, Ray Watembach, agreed to an interview. So started my education regarding the early Polish settlers in New Zealand. Ray's research into his and other families before and since the centennial made him the perfect mentor.
Ray's paternal great-grandparents, Albert and Catharina Watembach, and their three children were among the first large group of Poles to arrive in Lyttelton on the ship the Friedeburg on 30 August 1872.
Little more than three months later, the Palmerston arrived in Port Chalmers with another group of Poles. Both these groups of Polish settlers—and others who arrived after them—were escaping the oppression of Prussian-partitioned north-western Poland, where the German rulers had banned their language and religion.
This year, Polish communities in Christchurch and Dunedin celebrated the 150th anniversaries of those arrivals. Guests at their several functions included the descendants of the first settlers, as well as Poles who arrived during and post WWII, and later, but the commemorations belonged to those men, women, and children of the 1870s who helped embed the Polish nation into New Zealand's culture. Many Poles off the Friedeburg made names for themselves as market gardeners in Marshland, Christchurch. Those off the Palmerston arrived in time to get jobs building the railway infrastructure in Otago.
I have loved finding out about Poles in New Zealand. Their stories may not touch me through descent, yet they touch me through nationality. I am not connected to any early Polish settler, but I am an immigrant. I am not a refugee, but I am a child of refugees.
It has been a privilege to visit Christchurch and Dunedin on their special occasions this year and connect or reconnect with Poles—living or in cemeteries or library records. Visiting those cities, and Taranaki, this year underscored for me the vast differences in Polish communities within New Zealand. Immediate post-war Poles have tended to dominate in cities like Wellington and Auckland, and the new breed of younger, educated Poles seem to be attracted to larger cities with universities.
Some of us were born here, others of us have come from all over the world, at various times. Sometimes the fact that we are Polish becomes the basis for friendship. Now, ending 10 years' work on this website, I am so grateful to have been able to dig way, way below the surface of Polonia in New Zealand. When the website first went live, my message on the About Us page spoke about the extraordinary people who show their calibre in challenging times. I don't need to change a word.
I know that without our common Polish heritage, I would never have met Ray, or our mutual friend and researcher, Paul Klemick of Dunedin.
Ray and I ended our visits to Dunedin late last month with Paul taking us to the Milton-Fairfax cemetery, the sod cottage south of Waihola, and to the cottage of a Polish settler in Allanton that its new owner is restoring.
A perfect end to a researcher's year.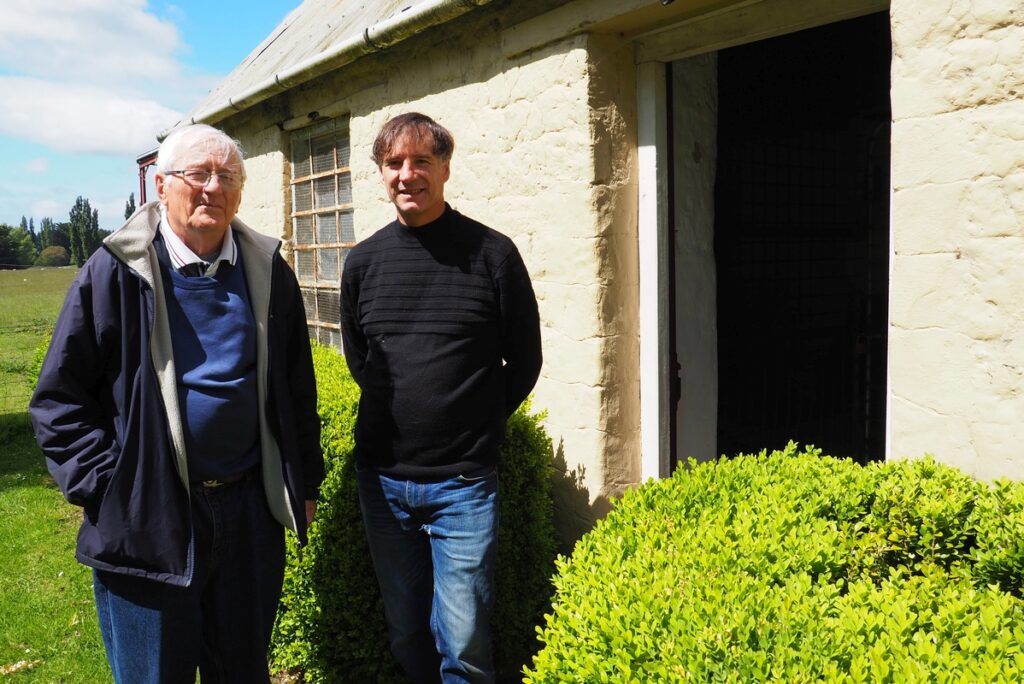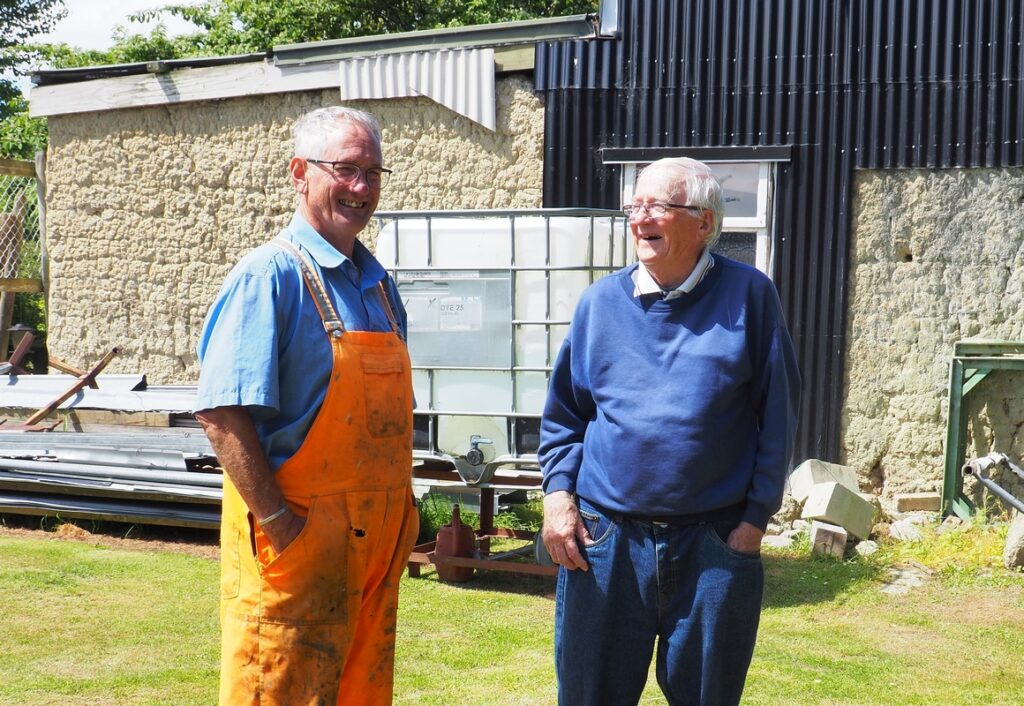 —Barbara Scrivens, December 2022
If you would like to comment on this post, or any other story, please email editor@polishhistorynewzealand.org/
For a list of early Polish settlers to New Zealand, go to https://polishhistorynewzealand.org/list-of-early-polish-settlers/
Photographs: Barbara Scrivens
Return to Home Page