To Be Believed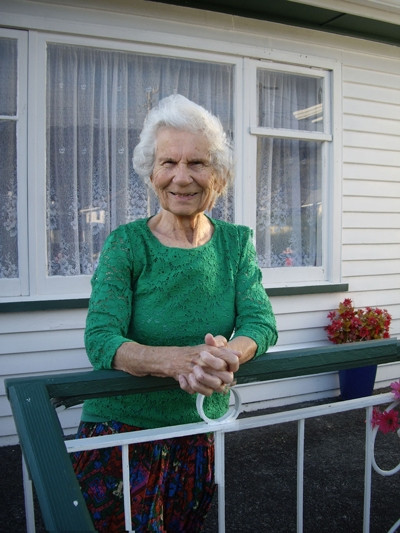 Stasia Kennedy was enjoying her usual cup of tea and a chat after Sunday Mass when the conversation at her table turned to a documentary that had aired on television the night before.
Those were the days of captive audiences watching few channels, so most people at her table had seen the same programme, about the Polish children who had lived in Pahiatua during WW2.
To some New Zealanders, decades after the war, their story seemed incredible. Soviet soldiers rounding up families at gunpoint and in the early hours, bundling them onto cattle trains, delivering them into the far reaches of the USSR, and making them part of a food for labour regime, must have seemed the world away that it was.
The 733 Polish children in the documentary escaped with the Polish army to then-Persia, and arrived in New Zealand with their 105 caregivers.
The consensus at Stasia's table was one of scepticism. When one woman said, "I can't believe it… this can't be true, nobody can be that cruel," Stasia had to correct her:
"I said, '1944, first of November.' I said, 'I was one of Pahiatua children.'
"And she said, 'But you never talk about it.'
"And I don't. I don't talk about it because people don't believe me. They say, 'You're making it up, Stasia.'
"Why would I make it up, something like that?
"Sometimes I lie in bed and think about it, all the things that I went through and how I survived. I can't believe it myself but still, I survived. I was meant to survive. I don't talk about it, except to my brother, only to ask him a few questions. He said, 'What you remember, Stasia, everything's true.'"
_______________
Documentaries like the one New Zealanders saw that night, and films like A Forgotten Odyssey brought life to the hundreds of testimonies that researchers like Zoe Zajdlerowa took down at the behest of Polish Prime Minister General Władysław Sikorski.
General Sikorski's government was keen to find out how Poles felt after escaping Stalin's forced-labour facilities; what had been their experiences in those facilities, run by Stalin's Secret Police, the NKVD, in northern Russia and Siberia; how they survived the kolkhozes of Kazakhstan and Uzbekistan; and how they managed to leave.
From the time Soviet Russia invaded Poland on 17 September 1939, to the time Hitler turned on his ally on 21 June 1941, the Soviets managed to extract an estimated 1.7-million Poles from eastern Poland into the USSR. My paternal grandfather, Stanisław Nieścior, in his deposition for the Polish army wrote, wrote: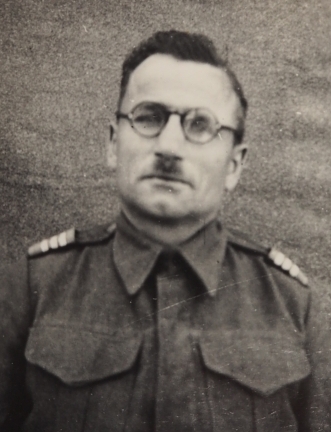 "We were locked in a starvation prison. There was a lack of manufactured goods, clothes, food, and fat… We were not expected to leave. Information about Poland, none. We were repeatedly told to forget Poland, that we were here forever…
"Punishment for being late to work, first time, reduction of wages by 25–30 percent for five to six months, second time, imprisonment. Relief from work could only be obtained with confirmation of a high fever. Lack of appropriate medication… Frequent fatal accidents… The gamekeeper Czerski lost two children, two and 10, from exhaustion."
Hitler was not expected to cross the Soviet Russian-Nazi German border that the two powers concocted to divide Poland, but he did. The Poles were not expected to leave the facilities, but they did—after Hitler's drive towards Moscow compelled Stalin to release the Poles, whom he planned to use to fight the Germans in Russia.
Some NKVD commanders in charge of the forced-labour facilities did not want to lose their labour. The commander at Tiesowaja, which held my grandfather, grandmother and three of their sons, told my grandfather, who could speak Russian, that there was a "lack of release destination documents." They left anyway, on 12 September 1941. It took them almost five months to get to Tashkent in Uzbekistan. I know, because Stanisław Nieścior enlisted in the Polish army in Czokpak on 6 February 1942.
He wrote briefly about his and others' experiences in Tiesowaja, and would have had some inkling of the numbers of Polish civilians in similar situations, but I wonder whether any of the survivors would have known what a small group they belonged to.
_______________
Total numbers of Poles taken against their will to the USSR between 1939 and 1941 vary, depending on the source: Soviet authorities apparently admitted to holding only 387,932 Poles during that time. Other calculations reach 2,636,000. I have taken the research of producer of the film A Forgotten Odyssey, the late Jagna Wright, as one of the most reliable.
She stuck at 1,692,000, made up from: prisoners of war from the 1939 campaign, officers who were imprisoned in western Russia and who were murdered by the NKVD in April and May 1940; civilians sent to forced-labour facilities; those condemned to prison elsewhere; and those incorporated into the Red Army.
General Władysław Anders, who organised the Polish army's formation in the USSR, became worried when hundreds of officers he knew had been captured by the Soviets, did not enlist. In a chapter he called Those We Left Behind, he faced the fact that only 115,000 military and civilian Poles left the USSR with the Polish army in 1942. (A few more continued to escape through Ashgabad over the treacherous Kopet Dag mountains.)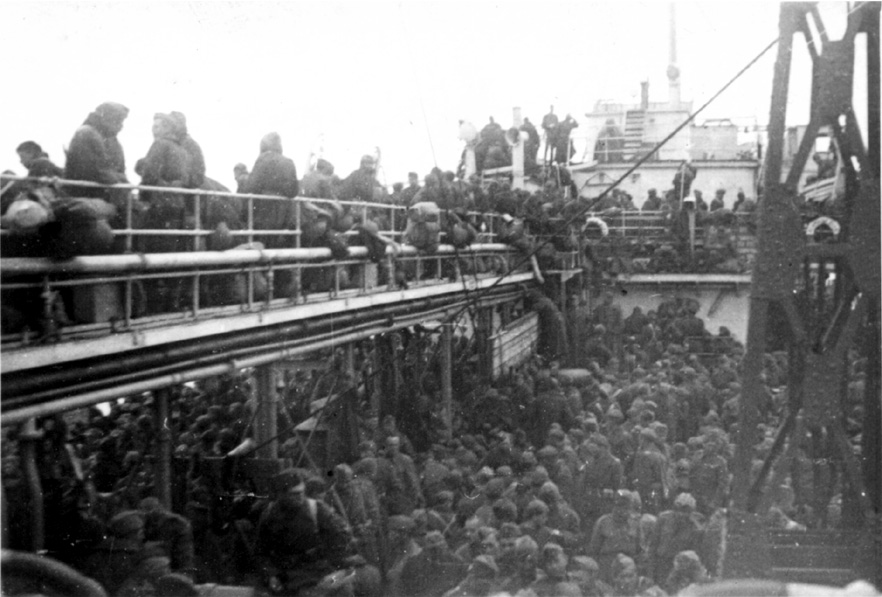 At best, fewer than 10 percent of the Poles removed to the USSR from 1939 to 1941, managed to leave.
Stasia née Błażków Kennedy was nine in 1942. Her mother and two sisters died of typhus in Uzbekistan. The Polish army accepted her brothers, Władysław and Bronisław, but not her frail 62-year-old father, Michał, who guided his daughter towards freedom, and died once cargo vessel that took them from Krasnovodsk (now Turkmenbashi) docked in the then-Persian port of Pahlevi (now Bandar-e Anzali).
She learnt too early what it took to survive, and to keep quiet about her experiences.
"It's not their fault I went through the war. What do I have to be nasty for? Why do I have to talk about it? I tell myself, 'Just forget about it.'
"But I don't forget. I don't forget. To the day I die, I won't forget."
—Barbara Scrivens
30 September 2021
_______________
Stasia Błażków Kennedy died on 20 April 2017. Her story is available at: https://polishhistorynewzealand.org/stasia-blazkow-kennedy/
Władysław Błażków died on 8 May 2019. His story is available at: https://polishhistorynewzealand.org/wladyslaw-blazkow-2/
General Władysław Anders' book, An Army in Exile, was printed by The Battery Press Inc, Nashville, Tennessee, in 2004.
_______________
If you would like to comment on this post, or any other story, please email editor@polishhistorynewzealand.org.
Return to Home Page