Strong Shoulders
Anyone wanting to find Florinda Lambert in the 1980s would have had a good chance of success on any Friday afternoon if they went to the New Plymouth library's newspaper collections.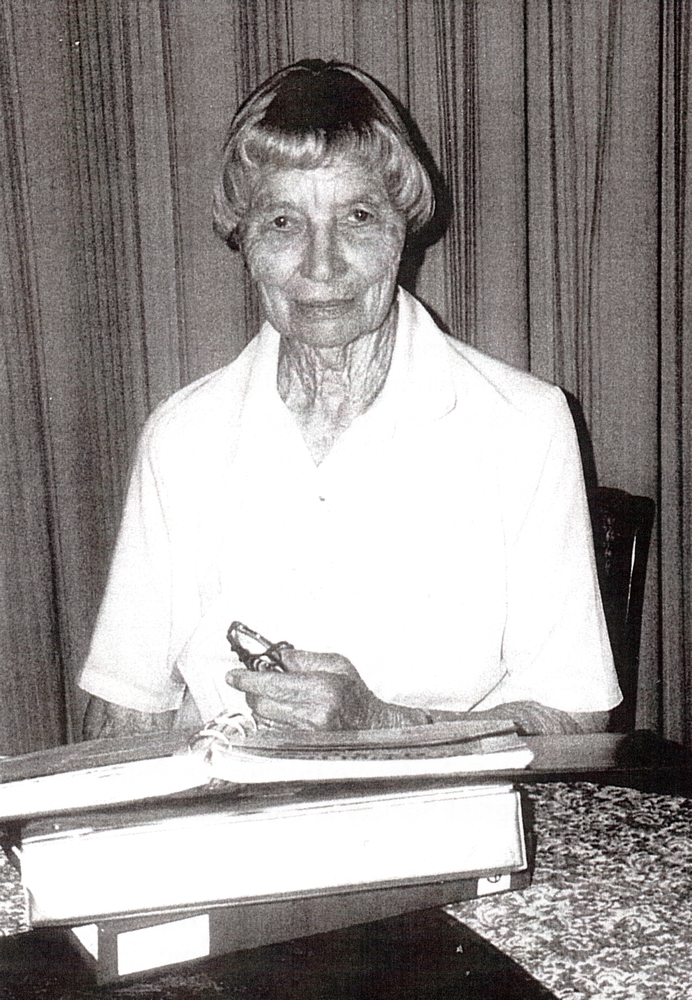 For years, the retired schoolteacher and farmer's wife donated that time to scour newspapers, publications, and historical records for items she thought might be of interest to the Polish community in Taranaki, and Inglewood in particular.
In those days, her son Ron, another dedicated historical researcher, was a director at the New Plymouth Museum that shared cramped accommodation with the local library before the concept emerged of creating a joint library and museum, now Puke Ariki, which Ron helped establish.
President of the Polish Genealogical Society, Ray Watembach: "The library-museum was a comfortable place for her to visit her son and stop for a cup of coffee as she looked for Polish stories. She enjoyed a kind of diplomatic immunity as she took books from one place to another.
"She was one of those genuine people who knew she had a story to tell. She thought there was a lot of history that people didn't know, which she thought they should know. She was one of the few who made a real attempt to read Polish records.
"At that time there was a lot of interest in the early pioneers of Taranaki who chopped down bush to clear land for their farms. She knew that others of her generation had the same background."
The year 1976 was a big one for Taranaki Poles, many of whom became interested in their heritage during the 100th anniversary celebrations of the first Polish settlers in the area off the ship, the Fritz Reuter. The original guest list expanded to nearly 2,000 when Poles who arrived in New Zealand as child refugees in November 1944 found out, and wanted to meet the families of those who had hosted them during school holidays.
That series of functions piqued the interest in Polish genealogy of several descendants of Taranaki Poles, Florinda among them.
In an article All About Me, she wrote that her maiden name had been shortened from Voitrekovsky to Voitre, and wrote that Voitrekovsky was almost the correct phonetic pronunciation of the correct Polish original, Wojciechowski.
Florinda was the granddaughter of one of the first Polish settlers in Taranaki. Her grandfather, Feliks Wojciechowski, arrived in New Zealand from Prussian-partitioned Poland as a single man in 1875. He married Irish woman Margaret Reidy, and eventually settled in Hawera.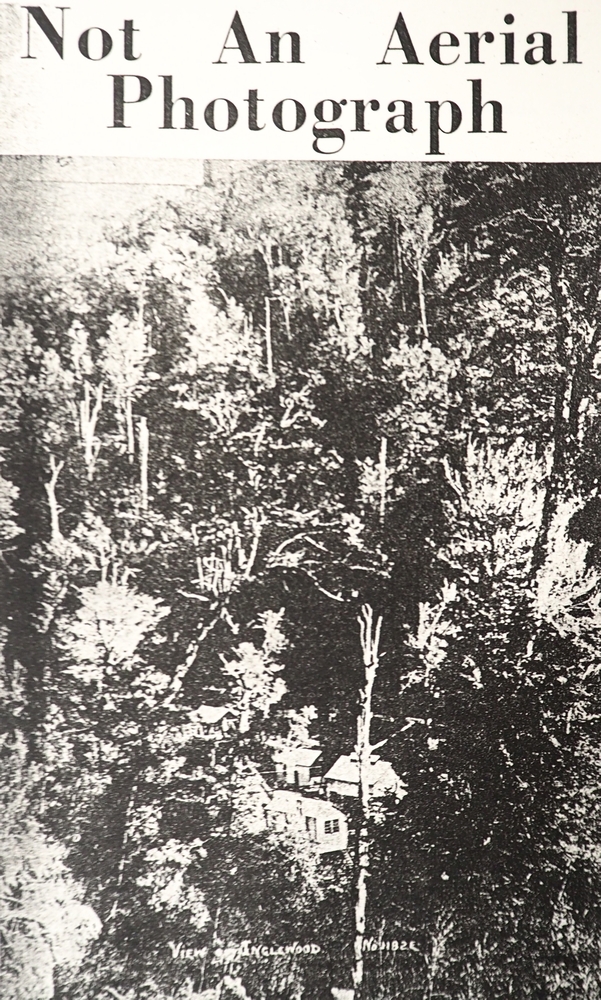 Before the internet, research involved painstaking reading, and that is exactly what Florinda did. She read, found, and transcribed thousands of records relating to the social history of Inglewood and the surrounding district. Her accumulated 11 volumes took her nearly 20 years to gather. They are published under the title All about Inglewood, available at the Puke Ariki's research centre, and gave me my first indication of the breadth and depth of Polish influences in the area.
Some of the first stories she found dealt with the 'acquisition' from Māori of "large blocks of land" in 1873 and 1874, the sale of the first Moa blocks in 1875, and Inglewood's "Christening" on 22 January 1875. Shorter transcriptions of early stories—some a few lines—mention "improvements" to the centre of Inglewood by clearing a "large open space in the centre of it" (19 July 1879), a Mr Vickers of Inglewood losing 100 ewes and lambs through poisonous toadstools (5 November 1887), and dairy factory payouts that included £5,288 for Moa farmers (25 May 1928).
Florinda was born in 1920, and grew up with two younger sisters on her parents' farm on the Lower Norfolk Road southeast of Inglewood. One of her first memories was riding into Inglewood with her mother, also Florinda, in a "smart little horse and gig." She was old enough during the 1930s Depression to remember her parents "fashioning furniture, such as crude chairs and footstools, out of cheese crates and butter and benzine boxes."
After her schooling in Norfolk and Stratford, and qualifying from Auckland Teacher's Training College, Florinda married Andrew Lambert in 1942 and brought up three sons on their returned serviceman's farm on Bedford Road southwest of Inglewood.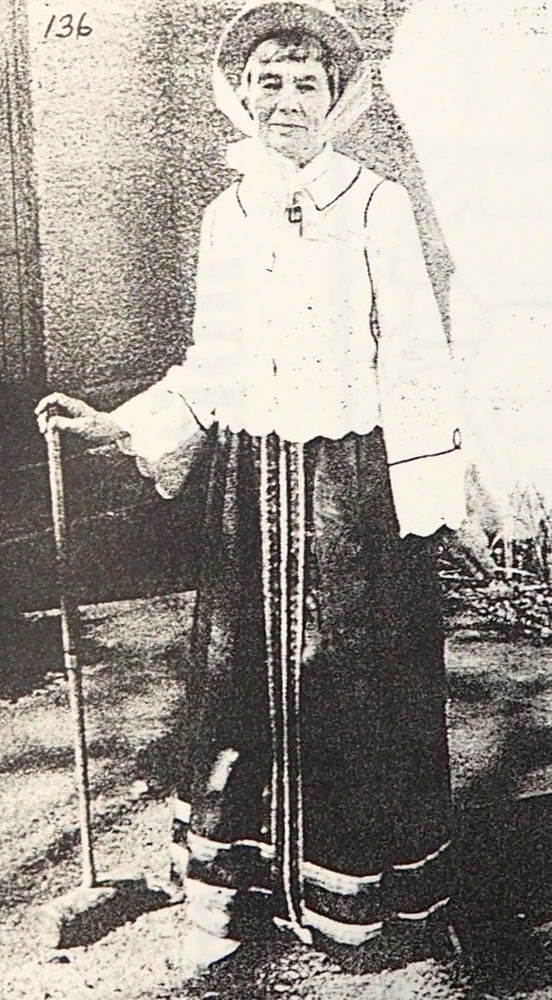 The Lamberts 'retired' in 1979, but Andrew kept 60 acres in Bedford Road, and busied himself with the North Taranaki Acclimatisation Society, and Florinda was just as occupied. She may have slowly relinquished roles at various organisations, but kept up those closest to her: she loved music, played violin and was in the St Andrew's Church choir in Inglewood before spending more than 30 years as its organist, and she loved croquet: While she was researching at the Taranaki Museum, she was still holding down the role of greenkeeper at Inglewood Croquet Club.
She was a founding member of the Polish Genealogical Society in 1988, and made it her mission to ensure that the new Fritz Reuter Place fountain was built and running—the committee that organised the memorial site in the middle of Inglewood disbanded, but Florinda was on hand to replace the plaque and flowers that was later stolen, and to deal with the detergent that someone decided to put into the fountain.
In 1997, Florinda Louise Lambert received a New Zealand Order of Merit for services to her community.
She died in March 2007, but she lives on in her work and her vision. I did not know her, but once I started investigating Poles in New Zealand, it was inevitable that she would make herself known to a new researcher.
No one person can ever reinvent a wheel and see it to its journey's end, because the journey does not end. Researchers can only progress by being able to lean on the shoulders of what others have done before us, and I consider primary research such as that carried out by Florinda Lambert a priceless gift.
—Barbara Scrivens
September 2023
If you would like to comment on this post, or any other story, please email editor@polishhistorynewzealand.org/
Find Florinda Lambert's Voitrekovsky family story on our Early Settlers page, or click on https://polishhistorynewzealand.org/voitrekovsky-family/
Florinda's niece, Faye née Major Dravitzki, was another in the family who has been recognised for her volunteering work in New Plymouth. For her story, click on https://polishhistorynewzealand.org/faye-nee-major-dravitski/
The photograph of Florinda comes from Polish Genealogical Society newsletter no. 30, and the early photograph of Inglewood and Florinda in the croquet dress, from All About Inglewood.
Return to Home Page