Polish kitchens
My mother was the world's second-worst cook. My husband and I confirmed it when we let her know we were on the road, six to seven hours from her place, and she said, "Good, I'll get the pork chops in the oven now." That dinner, with her favourite out-of-the-packet frozen diced mixed veg, lived up to our expectations.
She lost the worst cook title to our son's partner's grandmother, who made every main meal the same way: put a pot on the stove, add water and ingredients. Seeds in the butternut? All in. Trimming any meat? What?
My babcia, my mother's mother-in-law, was the opposite. When I was little, she ran the kitchen at Fawley Court, Henley on Thames, the Marian Fathers' boarding school for Polish boys, set in idyllic buildings and grounds on the Thames as it glides through Oxfordshire. Her baking was supreme, and she taught me in ways I sometimes did not appreciate when she was at home and away from her kitchen appliances, and made me use the back of a wooden spoon to cream castor sugar with either butter or egg yolks.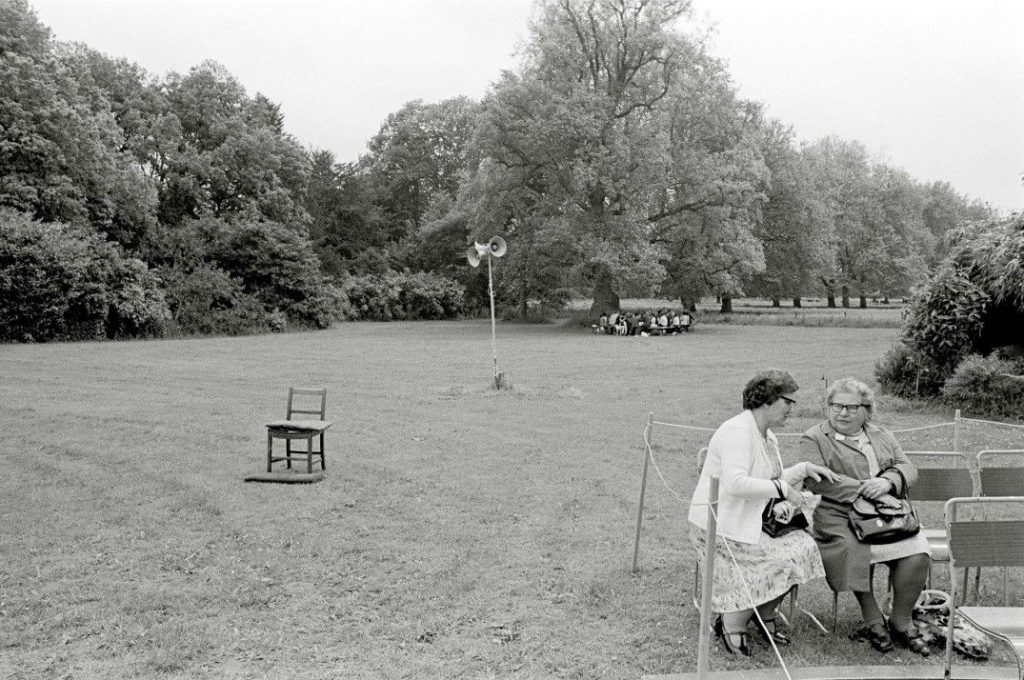 Babcia taught me to bake by muttering hints (Never use all the sugar a recipe tells you to; never take your eyes off the stove when you are making masa for torte; add a dash of self-raising flour to ground almonds…) and by allowing me to absorb the feel of a bake. Measurements were by cup or glass.
I was proud to have baked my first cake without babcia's supervision, aged eight, and it did not occur to me that my mother did not bake. I followed babcia's recipes by memory. She did not write them down – that I know of – but after I left England and babcia, my memory faded.
The last time my mother saw babcia in England, she insisted the old lady give her her sponge recipe "or it will be gone forever" so now I have babcia's official recipe for that in my mother's handwriting.
There is something about people who share recipes. Few of them work out as they say. Maybe I read too literally, but there always seems to be something left hanging, too loose, too easily misinterpreted, like: how "cool" is "cool?"
I don't think I will ever find the chemical wizardry that was babcia's famous honey-cake, and am tired of trying, so decided to create something simpler this Christmas: pierniczki, Polish gingerbread biscuits.
My old-fashioned Polish cookbook was too loose in its description of "honey-cake spices," so I trawled the internet for inspiration. It was the first of three versions that I made this week. Christmas reminds me of babcia – and her glorious torte – and in her honour, here is my version of pierniczki. I am not sure whether she would have been quite so liberal with the spices, but I have the feeling that her angel on my shoulder might nod an okay, possibly admitting that her hours babysitting me were not wasted: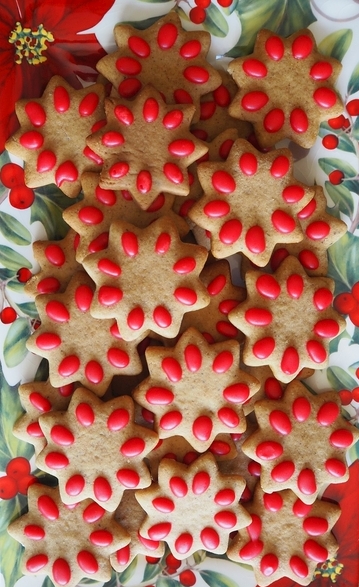 PIERNICZKI
Prepare the spices. Most recipes use less than I do, but I like the kick. Make them to your own taste. If you use ground, buy them fresh. Apart from ginger, I like to grind – or in the case of nutmeg, grate – my own. I don't believe ground husks add anything to flavour, so I open the cardamom pods and use just the seeds, and sieve the husks from the coriander.
– 4 teaspoons ground cinnamon
– 4 teaspoons ready ground ginger
– 2 teaspoons ground nutmeg
– 2 teaspoons ground cloves
– 2 teaspoons ground coriander (possibly odd, but it works)
– 3 teaspoons ground cardamom
A teaspoon of ground black pepper adds a zing, but may be a step too far for some.
Other ingredients:
– 115g unsalted butter (the equivalent of a Polish "stick")
– 250g honey (try to use a good, creamed version)
– Two large eggs at room temperature
– Two sets of castor sugar: 125g for the main mix and 60g for the pre-mix
– 3 cups of flour: after experimenting with grammes, I found a cup measure that seems to work. I tap it to make sure that the flour is sitting well inside.
– 2 teaspoons baking powder.
Method:
– Combine the spices, butter, and honey in a pan and cook gently for a few minutes. (I chose this bit out of one old-fashioned recipe because it reminded me of savoury recipes using spices that start with "heat spices in a frying pan.")
– Set aside.
– In another small pan – which you have prepared by re-cleaning an already clean pan with boiling water, and wiping with a clean cloth – let the 60g sugar dissolve into caramel on a medium-low heat. (Do not stir, do not add anything, do not touch it. You may jiggle the pot slightly, but if the pot is clean, and no foreign body has touched the sugar, it should dissolve.)
– As soon as the caramel is done, add the still-warm honey mixture to it, mixing quickly as the caramel tends to harden quickly.
– Allow to cool. (Don't be distracted for too long. Here, "cool" is more "lukewarm.")
– Beat the egg whites – they need to be quite stiff – and set aside.
– Beat the egg yolks with the 125g sugar until creamy. (Preferably not with a wooden spoon, or your butter-honey-spice-caramel combination will truly cool.)
– Add the honey mixture to the creamed eggs.
– Gradually incorporate the sifted flour and baking powder until it gets too stiff to handle easily.
– From then, alternate between adding the egg whites and the rest of the flour. (You may need a dash more flour. Here, you need to use your initiative.)
– Transfer to a ceramic pot that you can keep, covered, in the fridge for five to seven days.
– Roll out cool dough to about 5mm. Cut out shapes, place on baking paper and bake in a pre-heated (200 deg) oven for seven to 10 minutes. Be careful. Do not overbake.
– When cool, decorate with a melted chocolate glaze; or one made from icing sugar and lemon; or icing sugar, water, and almond extract. Decoration depends on who you have in the kitchen to help you.

Enjoy the Christmas baking!
—Basia Scrivens
29 November 2021
_______________
If you would like to comment on this post, or any other story, please email editor@polishhistorynewzealand.org.
I have tried without success to contact the website of Czesław Siegieda, and will continue to do so.
Return to Home Page