Milestones
There may be people who can say "no" to Sister Mary St Martha Szymanska, but I'm not one of them.
I did not argue when earlier this month she decided, during a brief spell of sunshine over her home in New Plymouth, that I needed to look for a particular headstone at the Inglewood cemetery. Her two Chihuahuas would enjoy the run. Sr St Martha turned 90 on 1 August, 2019, and her family had organised a day of celebrations, which is why I was visiting.
I watched her stride through the undulating cemetery, as increasingly strong gusts of rain battered us, and seeped through my jeans and what I had believed was a waterproof jacket. Sr St Martha seemed unaffected. I thought, briefly, that she may like my arm, and offered it, but she was better without my hindering her in the wet.
The cemetery is familiar territory to the new nonagenarian. Lying there are at least 44 of her maternal Dodunski relatives, and several Schimanski ones, including her beloved parents, Martha and Albert Schimanski, and younger brother, Cliff, who died in 2017.
On the way to the grave of her maternal grandparents, Apolonia (Pauline) and Matthias Gabriel Dodunski, she veered towards the stream that forms the eastern boundary to the cemetery. She wanted to check on a theory she had about the early Polish settlers in the late 1870s.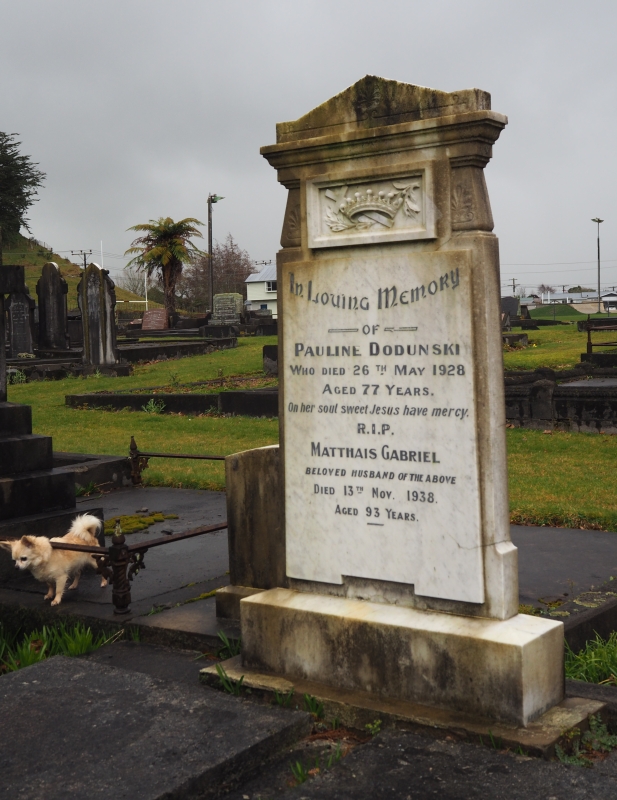 "When the men went out and worked in the bush, they would never have left their wives and children alone in the whare they had built. The women would have all been together. They would have been near Jubilee Park, because they ended up living along German Street [James Street]. They would have needed water, and here it is."
Sr St Martha inspected the stream, satisfied that her hypothesis remained feasible: James Street is about 300 metres from the stream. She will no doubt fit this piece of evidence among her numerous files and books of the early Polish settlers in Taranaki.
As the ninth of 10 Schimanski children, Sr St Martha, then Thelma, used to sit with her mother in front of the fire in the sitting room of the farm outside Inglewood, and wait for her brothers and sisters to return from evenings out. Martha senior regaled her daughter with stories of her childhood in Poland, and the family's early years in Marshland, Christchurch, where the older Schimanski children were born. After Martha died in 1973, Thelma, who by then had already entered the convent, started to document her mother's memories, and those of her older siblings, and continued with her own research. Determined that all members of her family have the information, she used the deadline of her 90th birthday to finish the latest update of her Marshland book.
This woman is no mere family genealogist. She has pushed for recognition of the early Polish settlers in New Zealand, and their contribution to settlements such as Inglewood and Marshland. In 1876, the way to Inglewood from New Plymouth was through a crude rutted track; Poles helped build the roads and bridges, and cleared the dense bush. In Marshland, the Poles who drained the swamps in the aptly named suburb provided the nearby growing Christchurch community with its vegetables.
Today, Fritz Reuter Place, in the centre of Inglewood, commemorates those early Poles, as does a plaque on Centenary Rock at the town's southern entrance, and a plaque at the Inglewood library.
Sr St Martha felt that the work of the early Poles should also be recognised in Christchurch. A few years ago, on her instruction, I wrote to the Mayor of Christchurch in support of naming a road in a new subdivision near Marshlands after the early Poles. Now there is a Polish Settlers Place.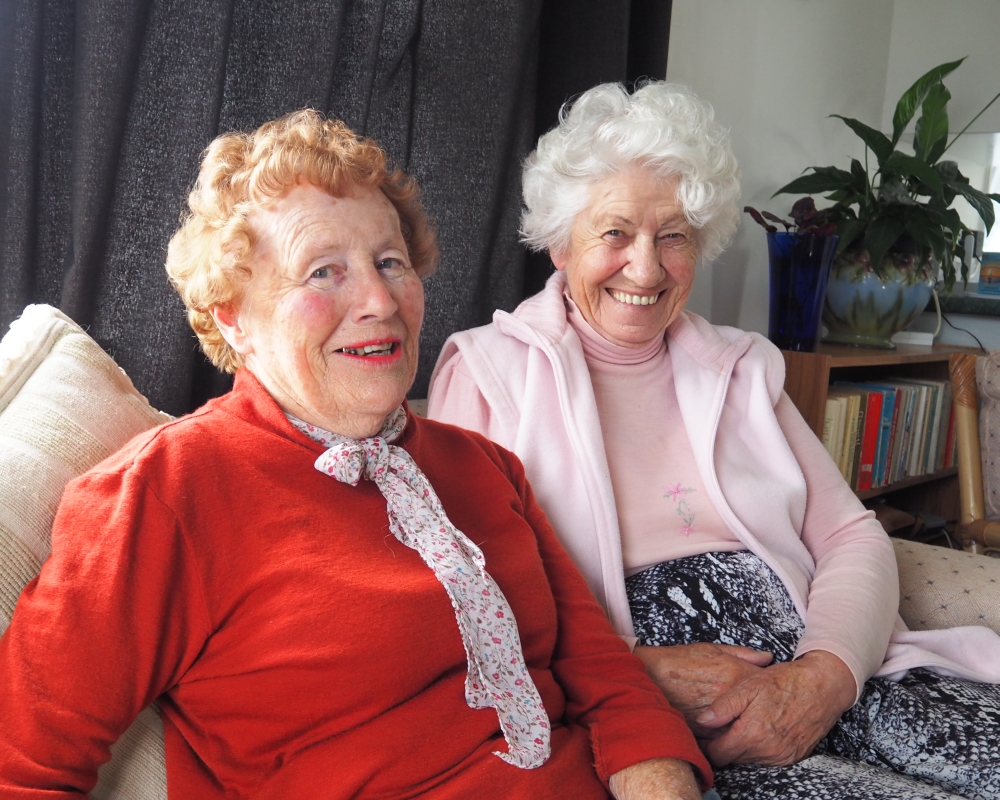 Many happy returns, Sr St Martha! You have shown us the value of stubborn, yet graceful determination.
—Barbara Scrivens
_______________
If you would like to know more about the early Polish settlers in New Zealand, have a look through our Early Settlers page.
_______________
If you would like to comment on this post, or any other story, please email editor@polishhistorynewzealand.org/
Return to Home Page