Don't Ever Give Up
Last week my grandson asked me about the cartoon I have on my office wall—a frog with its head in the mouth of a heron and its hands around the bird's neck.
I found the illustration while sorting through old papers a few years ago. It had given me heart during our two years' back and forth with New Zealand immigration officials in the 1990s, and it resonated again. I like to think that the frog managed to use his long tongue to tickle the heron's throat, and was coughed out.
I appreciate the frog's tenacity and feel that it must have been a Polish frog: the pair are in a pond with bullrushes, evocative of a Polish wetland. Although the white eagle is legendary in Poland, and our national emblem, that stubborn frog represents what I have come to know, appreciate, and admire in the 'ordinary' Poles I have had the pleasure to meet and interview since this website project started in 2012.
The majestic eagle flies unencumbered above its territory. It can take its pick of safe nesting sites and, as long as it can hunt, it does not need to heed problems below. The frog, however, is at the mercy of all the elements. The ones who hopped into our fishponds nearly 20 years ago soon disappeared. I still wonder they succumbed to the kingfishers, were chased by the neighbours' cats, or simply removed themselves when we had steps put in near the ponds.
I equate the eagle to the army commanders, kings, prime ministers, ambassadors, attachés, and other Very Important People who moved around relatively easily within conflict areas during WW2 and who had enough to eat, and places to sleep. A soaring eagle, even if aware of the battle between the enemy heron and the vulnerable frog, is detached through superior hierarchy.
Audiences follow the eagles of this world, who tend to set the paradigm for history. I read General Władysław Anders' book An Army in Exile after I discovered my paternal grandfather had served under him in the Second Polish Corps in Italy, and it has remained a valuable reference for several stories where I have appreciated his authoritative backup, and his number crunching. General Anders calculated that Stalin scattered a conservative 1.5-million civilian and military Poles throughout the USSR between 1939 and 1941. Only 115,000 made it out with the Polish army in 1942, including my grandparents, parents, and four uncles.
_______________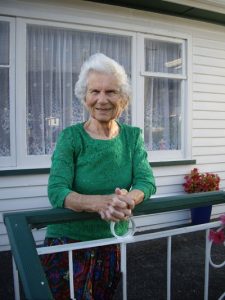 Stasia Błażków Kennedy's story will remain with me forever. As an eight-year-old, she guided her ailing 62-year-old father out of the USSR in 1942, after they became separated from the group of Poles they were with. Eight-year-olds should not have to help their fathers crawl to a dirty creek to drink the only water available, or find shelter, or beg for food keeping that shelter in their line of sight, but Stasia's sheer perseverance and calm courage went far beyond her years.
Stasia Kennedy led a quiet life in Wainuiomata, kept a pair of her son's huge gumboots at her front door, and seldom shared her history. She told me it was because when she had the occasion to, New Zealanders told her she was inventing stories. It obviously hurt her not to be believed, but she shrugged off the ignorant remarks. She died on 20 April 2017.
Tomorrow, New Year's Day 2021, marks the first anniversary of Tadeusz Zioło's death. Another man of quiet courage, Tadeusz was nine in 1940 when he and his family was removed from their home in eastern Poland by armed Soviet soldiers, and sent to a Siberian forced-labour facility. After the so-called amnesty for the Poles in 1941, he went with Stasia's oldest brother, Władysław, to enlist in the Polish army, but was too young.
Like Stasia, Tadeusz did not advertise his courage in the USSR, or later in then-Persia when he buried both his parents and cared for his younger sisters, Danuta and Alina. The siblings love for one another shone through during the interview I did with them at Tadeusz's house in Rangiora in 2018. I will not forget the last time I saw Tadeusz after a follow-up interview with him a few months later. He stood outside his front door, smiling and waving me goodbye after another interesting chat, a delicious tea, and a huge hug.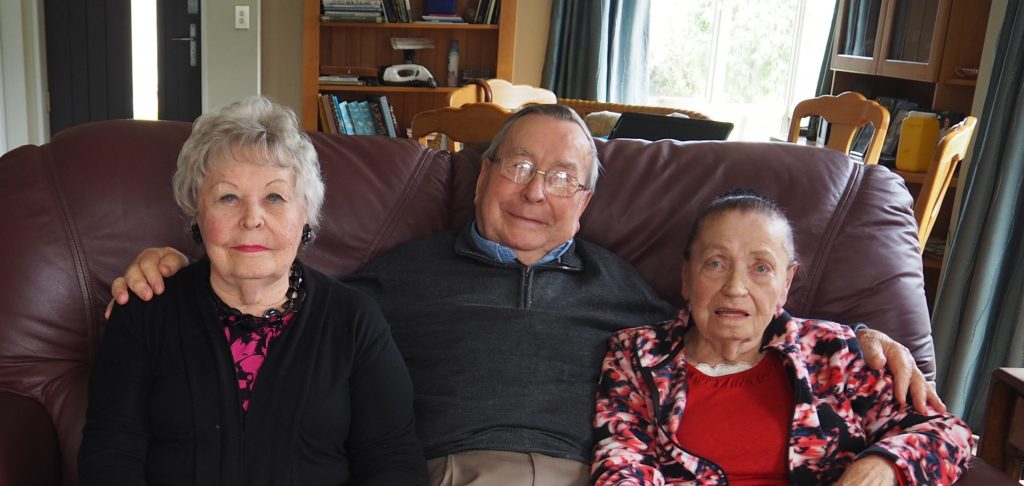 Janina Bąbka Iwanica phoned me earlier this year to ask whether her children could use the story I had written about her. Of course. Her voice was much stronger than I expected, because I had heard she had moved to a rest home, and I did not foresee that it would be our last chat. She died on 25 October this year.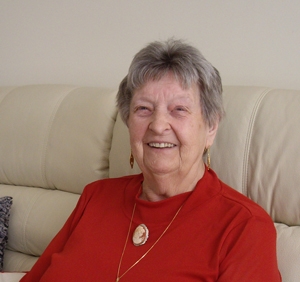 I met Pani Janina in February 2013, after I introduced myself and this website project to the Polish community in Wellington. Then, Poles had to decide whether to take a risk in backing us by agreeing to be interviewed by someone they did not know. Pani Janina took that risk, and I loved her for it.
She and her parents spent the war under the Nazi regime, her father died after inadequate treatment at a displaced persons camp in the British Zone of defeated Germany, and she arrived in New Zealand as a DP through the IRO, the International Refugee Organisation, a full seven years after the New Zealand government first accepted 733 Polish children and 105 adults in November 1944.
I hope these few details of Stasia Błażków Kennedy, Tadeusz Zioło, and Janina Bąbka Iwanica will encourage you to read their full stories, the links for which I list below. They were no run-of-the-mill frogs. I know they exhausted that heron.
May they all rest in peace—the quiet, real heroes.
—Barbara Scrivens
_______________
Stasia Błażków Kennedy's story: https://polishhistorynewzealand.org/stasia-blazkow-kennedy/
Tadeusz Zioło's story: https://polishhistorynewzealand.org/the-ziolo-siblings/
Janina Bąbka Iwanica's story: https://polishhistorynewzealand.org/janina-babka-iwanica/
_______________
If you would like to comment on this post, or any other story, please email editor@polishhistorynewzealand.org.
Return to Home Page