WJ Boloski
Christchurch local body politician Wilfred John Walter, who moved to Marshland as a four-year-old in 1882, complemented the history he wrote on his own family and others living in the area with a series of interviews. In January 1933 Mary le Vavaseur was the first included in a catalogue of papers now held at the Christchurch Libraries Archives. This one, conducted on 24 November 1945, was the last before his death in October 1946.

Mr Walter interviewed Mr Boloski at the latter's home in Preston's Road, Marshland. Mr Walter wrote up his notes before he died but did not see the result of his efforts. "Many years" after his death, his wife, Emma Marie Walter, arranged for Mairehau High School students to type up the notes.1 For ease of reading, we have created paragraph breaks.

We have not been able to find a WJ Boloski but believe Mr Walter's hand-written "Mr J Boloski" was misread, (see image below) and he is John Boloski, son of Józef and Dorota, who arrived in Lyttelton aboard the friedeburg in 1872 as Joseph and Dorothea Burlowski.

Joseph Bolowski was naturalised on 12 Oct 1887, his occupation, farmer, and his address, Bottle Lake, Christchurch. We found Dorothea Bolowski on the first electoral roll for women in 1893, registered in Avon. Her residence was Marshlands and her occupation "domestic duties." 2

John Boloski married Augusta Schimanski in 1899 and followed his father's occupation. The family lived on Prestons Road. According to birth records John and Augusta had 11 children, the oldest, Joseph, died at 18 years and the youngest, Thomas, at 15 months. All their living children went to Marshlands School and three went on to technical college.3

At 14 years, the two oldest boys, Joseph and James, left school. Their destination was listed as "home" so one can infer that they left to help full-time on the farm, as did their sister, Lena, born in 1901 and who left school at 15.

According to the Kaiapoi electoral roll, John and Augusta and their children George, Andrew and Ella were all still living at their Preston's Road house in 1938, all the men listed as farmers.

If a Boloski family member would like to contribute a fuller story, we would welcome it. Please get in touch with us through our home page.
—Barbara Scrivens
May 2017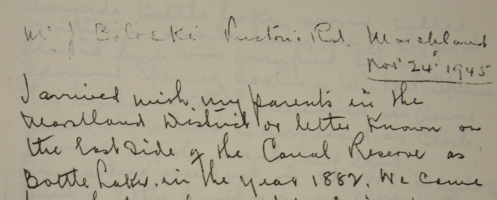 A JUNGLE OF FLAX
by J Boloski
I arrived with my parents in the Marshland District or better known on the East side of the Canal Reserve as Bottle Lake in the year 1882. We came from the Yaldhurst District. My people took up a leasehold property of about 36 acres belonging to Reece's Estate. I can remember my father being followed by Mr J Rock, Mr Thomas Borcoski, Mr Edward [Polk] and John Polk.
The Polks erected their own buildings, which stand to this day and now occupied by Mr Flank Slade. Mr Edward Reece erected a one storey house, afterwards altered to two storeys, and his son Mr Reece lived in this house for some time. Afterwards Mr Reece erected a very fine residence in the same locality alongside Bottle Lake [unclear] called Waitikiri.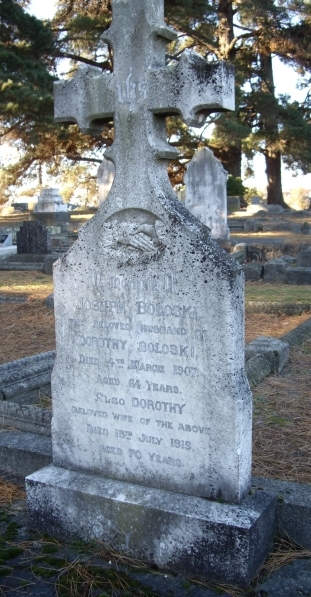 Another house, one of the first erected here, was occupied by Mr Edmund Spencer, father of Mr WP Spencer. This building still remains in good condition and is now used as Club rooms by the local Golf Club.
An earlier resident Mr WM Dunlop lived a little farther away close to the Styx River, his place being known as "Hillcrest." Mr Dunlop took a prominent part in local affairs and public bodies, and owned a fairly big block of land with a long frontage on Marshland Rd and Lower-Styx Rd. Further along the Lower-Styx Rd lived "Kinleys" big sheep dealers. Hale dairy farmer and Moss who lived opposite "Scotch Hill" homestead, afterwards living on Lower-Styx Rd being followed by Mr Fred Fox.
There were no houses erected from the Styx bridge on the East side of the Canal Reserve as named in those days, but now the Marshland Rd.
It was not until Reece's Estate was cut up that houses were built on this side of the road, but this was several years afterwards. Mr Schimanski who lived where Marsh Bros. now live took up farming where Mr Harry Hibbard now lives. Mr Christopher Schimanski who first took up farming on Marshland Rd some distance back from the road at the back of Mr Rogal's property, having a [right of way] to get in and out. Mr C Rogal came from McSaveneys Rd with a large family. This place adjoined Mr Dunlop's property.
A feature of the land along the Canal Reserve, was that it was covered with flax and took some pioneering work to clear the land. In fact the whole district was covered with flax and [tussock-forming sedge].
The first settlers to erect houses on Reece's Estate Canal Reserve were Mr D Arps, at the corner of Preston's Road and Canal Reserve. Mr Arps built a two storey home and this was a real landmark of the district. Mr Gottermeyer built a thatched roofed house at the corner of Reeves Rd and Cemetery Rd as it was called in those days.
The next place was occupied by Mr Wallace who lived in a house similar to Mr Gottermeyer's. Mr Wallace's place was thickly covered with flax. Practically all the land alongside the road was a jungle of flax.
Mr Rapley lived a little further along, building quite a nice house where Mr Howard now lives. Mr M Wilkinson, who came from Briggs Road, was the next settler building his own house. A house built by Mr Gottermeyer standing well back from the road. Then later on Mr Henshall built a nice house opposite No. 2 Drain bridge.
Mr Henshall ran a milk run in Christchurch. He carried the mail and all letters were called for at Mr Henshall's house.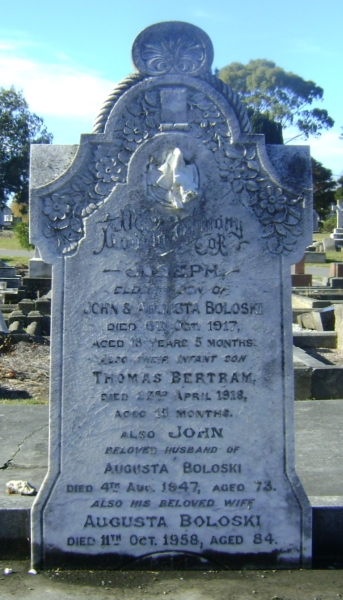 Mr W Tubman afterwards lived here. Mr Tubman was a personality of many parts. He took part in the Boer War. He was an expert hand in handling horses and his name was famous for the part he played in preparing and selecting horses for the Boer War.
On his return he bought [an African] lad, who aroused much interest in NZ. Mr Tubman returned him to South Africa. Mr Tubman was obliged to obtain a permit to bring the [African] boy to NZ. This boy was noted as a great horse rider, very seldom was he unseated by the wildest horses.
Mr John Goodman who lived next door was an outstanding personality of the district. His house stood some distance back from the road on a sandhill. Alongside the road Mr Goodman built a blacksmith shop and it was here Mr Goodman shoed all the horses of the district and performed repairing the implements. His chaff cutting shed was one of the features of the district.
Mr Goodman spent two busy days of the week for part of the year cutting the oatsheaves into chaff for the settlers. Nearly every settler grew oats as a crop for oatsheaves and chaff. Chaffcutting day found quite a long queue of drays loaded with sheaves outside on the road waiting their turn and Mr Goodman with his assistant Jack Cardell were taxed to full capacity to cope with the cutting to be done. Mr Goodman afterwards went around the district with his chaffcutting plant.
THANKS TO:

THE POLISH EMBASSY IN NEW ZEALAND FOR CONTRIBUTING TO TRAVEL EXPENSES TO CHRISTCHURCH.
THE CHRISTCHURCH ARCHIVES FOR ACCESS TO THE WJ WALTER PAPERS.
HEADSTONE INSCRIPTIONS:
- In memory of Joseph Boloski. The beloved husband of Dorothy Boloski, died 4th March 1907, aged 64 years. Also Dorothy beloved wife of the above died 18th July 1915, aged 70 years. (Photograph: Barbara Scrivens)
- In loving memory of Joseph eldest son of John & Augusta Boloski died 6th Oct 1917, aged 18 years 5 months. Also their infant son Thomas Bertram, died 23rd April 1918, aged 15 months. Also John beloved husband of Augusta Boloski died 4th Aug 1947, aged 73. Also his beloved wife, Augusta Boloski died 11th Oct 1958, aged 84. (Photograph: Brian Dickson, a volunteer for Friends of Linwood Cemetery, a charitable trust whose members have, since 1999, been restoring the headstones and gravesites damaged by vandalism, prior neglect, and more recently the earthquakes:
www.linwoodcemetery.org)
Brian took this photograph in May 2012. The specific desecration of the porcelain detail indicates vandalism rather than earthquake damage.
ENDNOTES:
1 - Information regarding WJ Walter from:
http://christchurchcitylibraries.com/Heritage/Cemeteries/Waimairi/WaimairiCemeteryWalk.pdf
2 - Information from the New Zealand Society of Genealogists' Family Research Centre, Level 1, 159 Queens Road, Panmure, Auckland.
https://www.genealogy.org.nz/.
3 - BDM searth through: https://www.bdmhistoricalrecords.dia.govt.nz/;
School search here and the paragraph below through the New Zealand Society of Genealogists.